FORTY YEARS OF INTENSE COMMITMENT
Bellon is a company that specialises in the design and construction of mowers and mower-conditioners.
With over forty years' experience in the agricultural sector, Bellon sells its products in Italy and all over the world. Always attentive to market requirements, Bellon offers a wide range of high-performance machinery, adapting to all types of soil and crops.
What makes Bellon a successful company is not only the ability to produce quality and innovation but also the fact that it is geared to the future without losing sight of its traditional values: efficiency, dependability and attention to the customer.
bellon-chisiamo1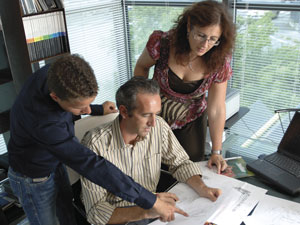 bellon-chisiamo2
bellon-chisiamo3